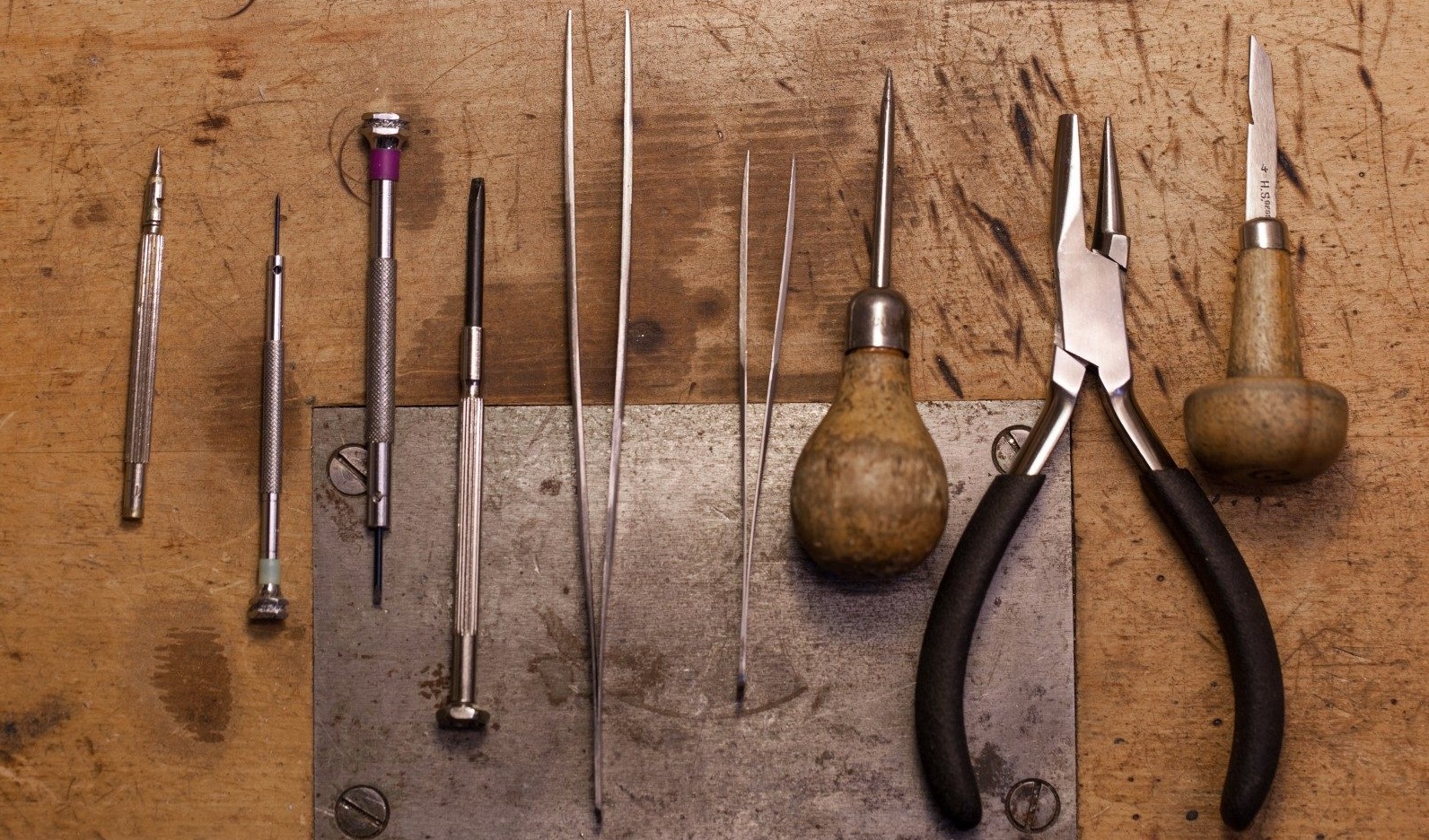 Custom Design: Custom design is where we make your idea come to life. You have seen lots of other jewelry that you like, but you want your piece to be a little different. We go from ideas, to designs, to a finished piece of jewelry just how you want it.
Appraisals: If you need paperwork on your piece of jewelry for your insurance company, we can give you an in-depth detailed report on your piece of jewelry and all the gemstones in it.
Restoration: Getting you a complete comprehensive idea on how to make an heirloom or well loved piece of jewelry look the day it did when it was first worn!
Cleaning: If your favorite piece of jewelry is in good condition, but you can't seem to get it as sparkly as it should be, bring it in and we will get it looking brand new using our three step process! All at the low cost of only $0.
Refinishing: The beauty of gold silver and platinum is that they can always be polished up through our three step process to bring back their original beauty. If your piece had a textured finish on it before, we can also make it look like it was the day you got it!
Watch Repair: Whether it's your everyday watch or your grandfather's watch from when he was on the railroad, we can get them running again through simple batteries, or extensive cleaning, and component replacement!
Welding/Soldering: Where metal is separated or worn down in a ring chain or pendant or bracelet, we clean it and fill it with new gold, silver, or platinum, and make it look like new.
epoxy– pearls or another gemstone come off the glue? We'll put it right back on!
Re-Tipping– if the tips, and prongs on your rings have gotten a little worn down, we can clean and add new metal (gold, silver or platinum) to amke sure your diamonds and other gemstones stay safe! setting– when a diamond or other gemstone falls out, we can put it right back where it's supposed to be!
Tightening/Sizing: If a gemstone is in a mounting/ setting and is moving around a bit, we tighten it down to make sure it stays put! Making rings fit like they should, even if your knuckles are not the same size as the rest of your finger.
Repair: From making old jewelry look new again to making broken jewelry whole, we do it all.
Turn around- Standard repair times typically take 7-10 business days to complete. Comstock Jewelers will apply a 20% service charge to all repair expedite requests. Expedite requests change production flow and require more resources. Complex repair subject to review by the goldsmith and quality assurance teams before completion times are set Thank you for your courtesy and understanding.